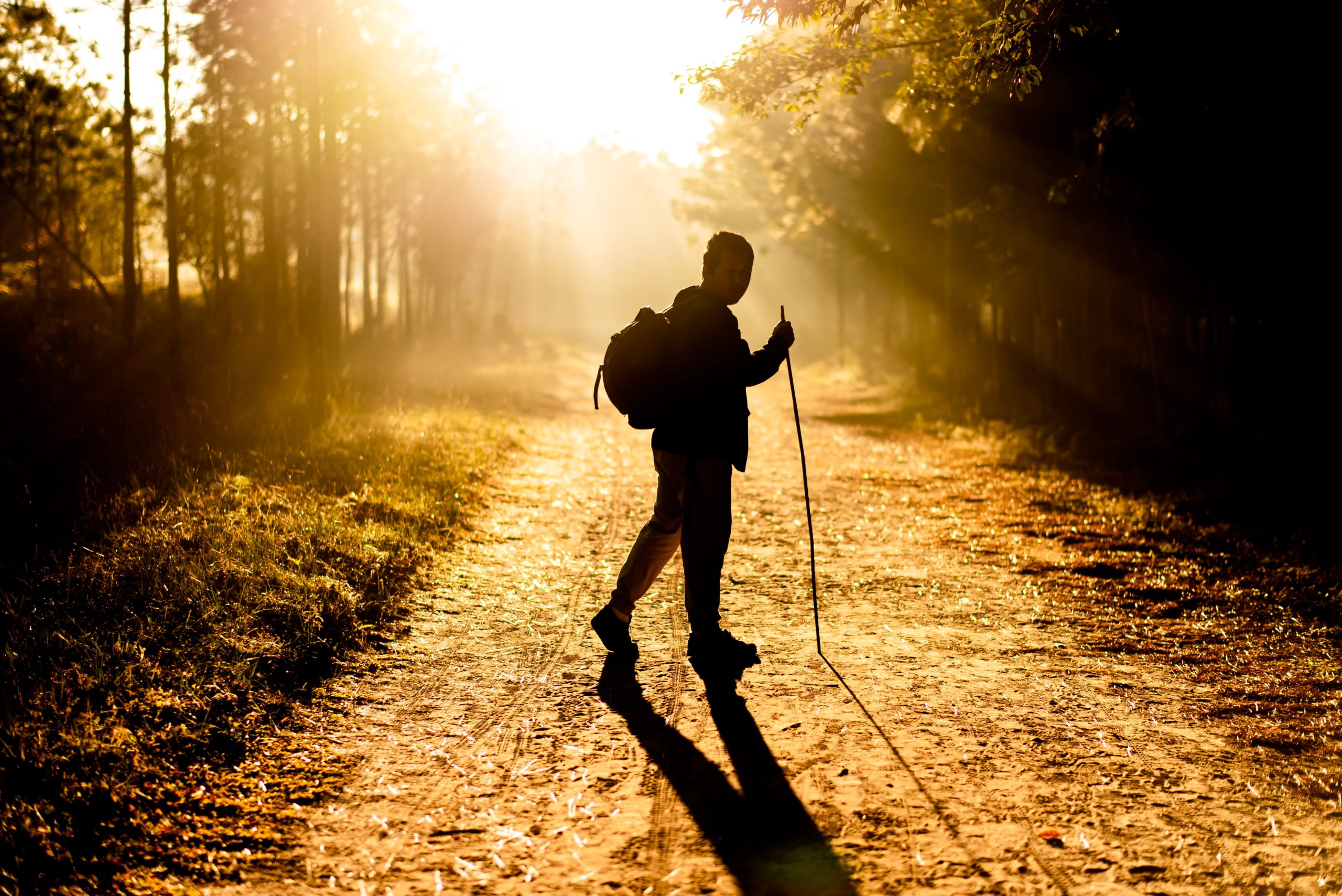 Virtual Walking Pilgrimage 2020
The Guelph Walking Pilgrimage was started in 2002 by Robin and Jean Fishburn along with 4 friends.  It was inspired by the Toronto Polish Walking Pilgrimage which had begun in 1983 and by the 2001 Kitchener-Waterloo Walking Pilgrimage in which Jean Fishburn took part.  Since that first Guelph Walking Pilgrimage of 2002, Robin has worked tirelessly coordinating, mapping, and organizing host sites.  He eagerly invites one and all to join the Guelph Walking Pilgrimage for a day, a weekend or a week…Just come!
Each year the number of pilgrims who join the Guelph Walking Pilgrimage has continued to rise. In 2019, 120 walkers took part in either one day or the entire 8 day-pilgrimage. There have likely been over 500 individual pilgrims that have walked the "Camino" from Guelph.  Many pilgrims return year after year.
This year we are not able to walk the pilgrimage as it has been done for the last 18 years.  The COVID-19 pandemic has led to a prohibition on large gatherings throughout the summer and the Martyrs' Shrine in Midland remains closed until 2021. We feel that the pilgrimage experience is too important to cancel completely. Our best option is to offer you a virtual pilgrimage.
See more info here: https://ignatiusguelph.ca/programs/walking-pilgrimage/guelph-virtual-walking-pilgrimage-2020/