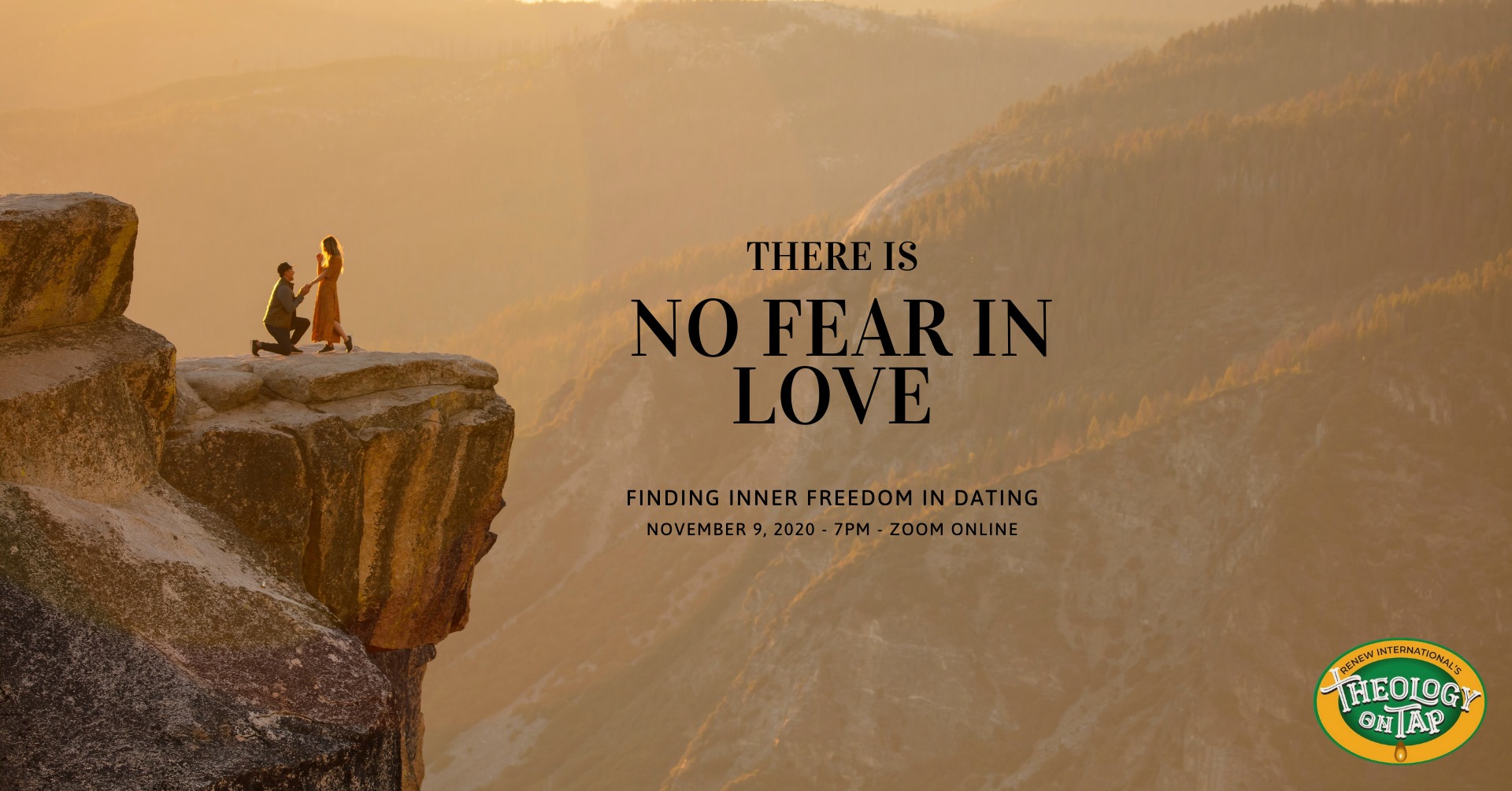 Theology on Tap East – There Is No Fear in Love
There Is No Fear in Love
Finding Inner Freedom in Dating
Talk by: Émilie and John Tomory (See discussion post)
Dating can be scary. From the moment two people lock eyes, to going on that first date, to spending time with the other person's family, and to wondering if, in the end, this person is the right "one", the adventure is filled not only with excitement but also cluttered with anxiety. We all want it to end happily. No one wants the heartbreak. But so often fear, rather than faith, drives our relationships. So what does it look like to experience inner freedom in dating? Émilie and John give concrete examples on how to let go of fear in dating as a Catholic.
Theology on Tap offers young adults, ages 19-39, the opportunity to gather for evenings of thought-provoking theological discussions and presentations in a comfortable relaxed setting
Invite your friends. See you there!
TO REGISTER: https://us02web.zoom.us/meeting/register/tZwud-mrrTwrG93z6bpxlJFd4mXxAt_nvTEE?fbclid=IwAR0Vq4RxB585CdbW6ojkejErnUajTImjq0ejoSVj9yKQHAOaardKVR4g-uk