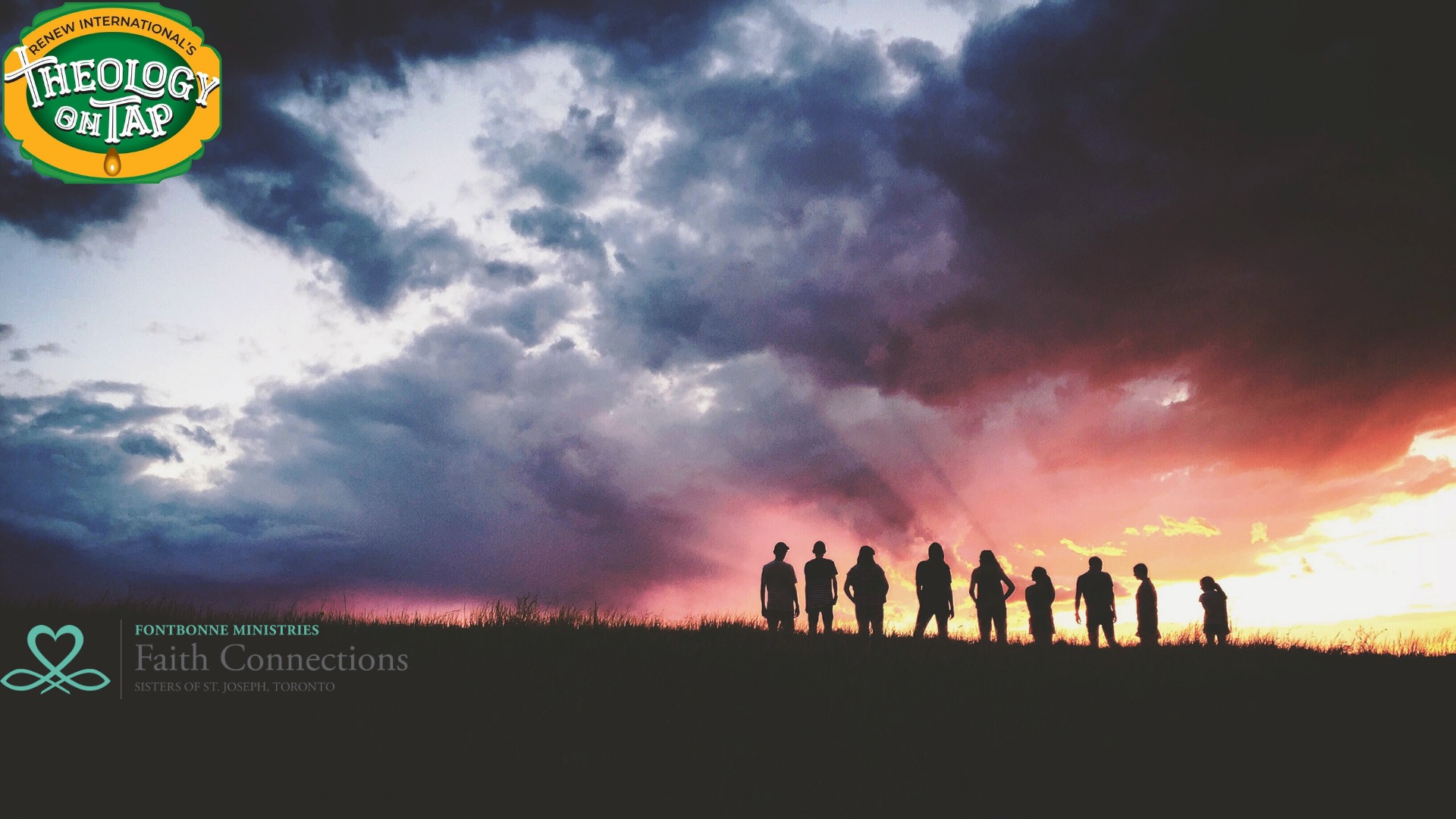 Theology on Tap Central–Synodality
The next Synod of Bishops has been called for 2022. It's theme: synodality. Wait! Isn't that like having a meeting about how to conduct a meeting? Hard to imagine anything more tedious. Yet the idea and, even more so, the practice of synodality is one of most exciting currents in the Catholic Church today. Let's explore how synodality is already invigorating the Church and how it further summons the creative participation of all its members. By the end of the evening, we aspire to a working understanding of what Pope Francis means when he claims, "it is precisely this path of synodality which God expects of the Church in the third millennium".
Our Speaker – Father Greg Kennedy, SJ
Before entering the Jesuits in 2006, Greg Kennedy SJ completed a doctorate in philosophy from the University of Ottawa. Greg lived the first half his priesthood in Colombia and the remaining now in Guelph, where he works in spirituality and ecology at the Ignatius Jesuit Centre. This year he published two books through Novalis: Reupholstered Psalms, a collection of 50 psalms radically modernized; and Amazing Friendships between Animals and Saints, with illustrator Kerry Wilson. This latest book uses charming stories of the Christian tradition to move readers towards the ecological conversion so urgently needed today.
Join us virtually for a night of learning, fellowship, and sharing!
**As with a physical location, space is limited**
Zoom link: https://zoom.us/j/94756004726
Facebook Event – See "Faith Connections"