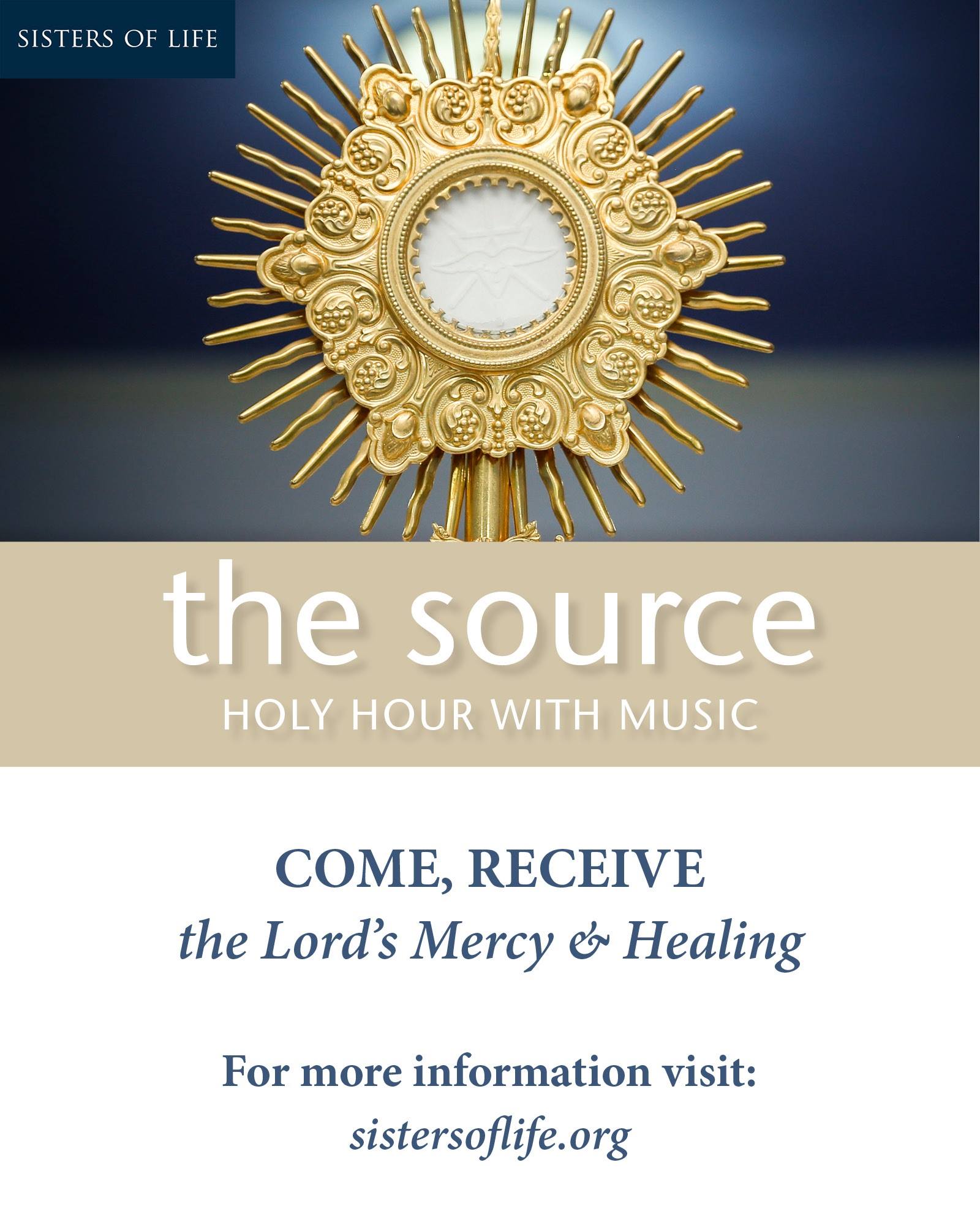 The Source
THE SOURCE IS BACK!
Join the Sisters of Life in person or online for an evening of prayer! From 7-8pm in the main chapel, we'll have Adoration of the Blessed Sacrament with music. Confessions will be available.
VENUE
St. Peter's Church (840 Bathurst St, Toronto – across Bathurst subway)
• • • • • • •
If you cannot join us in person, the Source will also be available through Livestream on our YouTube Channel.
LIVESTREAM
https://www.youtube.com/watch?v=SozhiH5RL1o&list=PLcPLz3wEkAb81a-Xeuw1VYltsY3Q6u0i2&index=29&fbclid=IwAR0CWK1xpPk1w6qVBwaYxnkQZ597DKkNjykcKGG8uR1W49GWczayOv_WXlw
• • • • • • •
For more information, please visit our website.