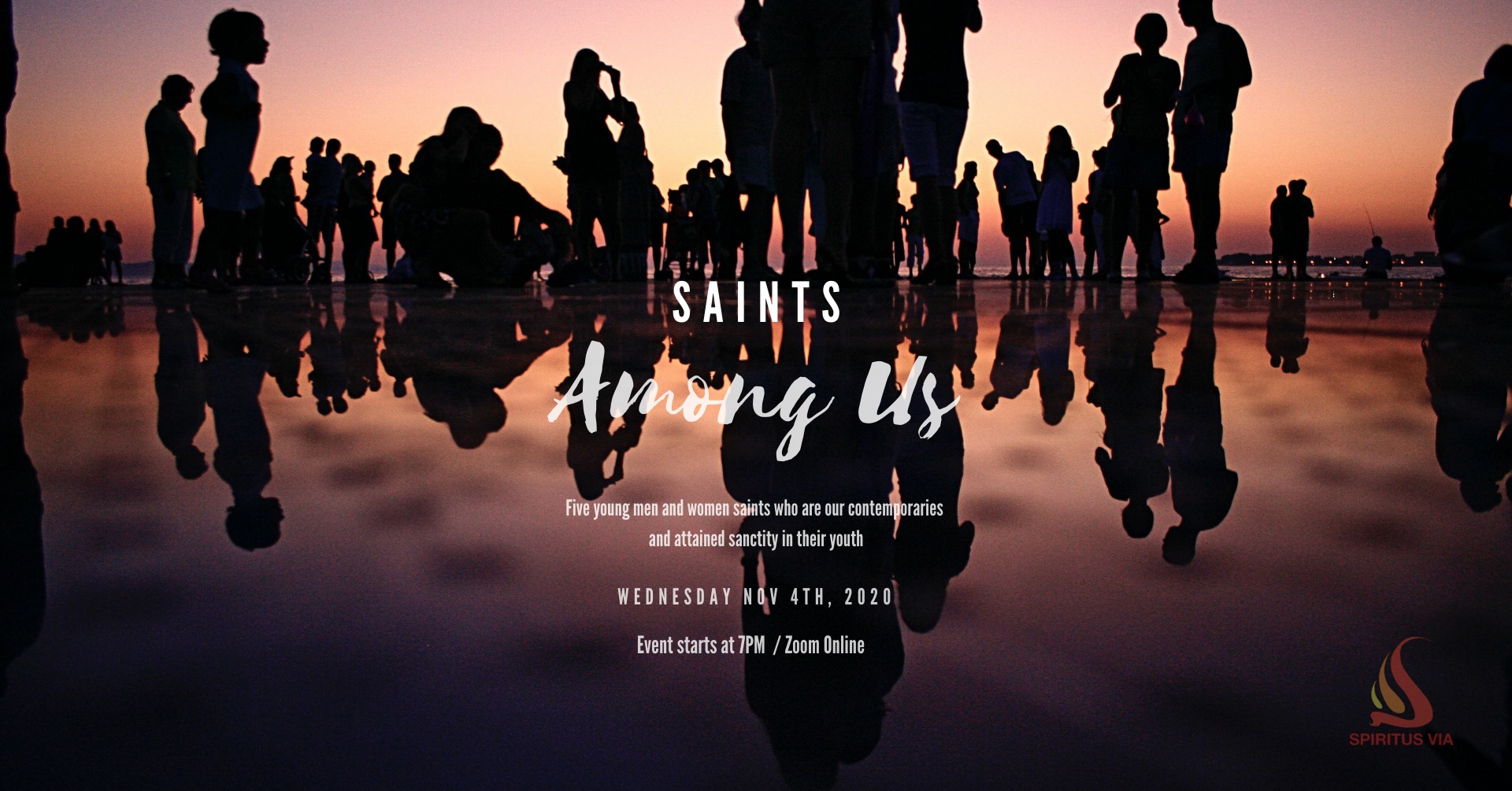 Saints Among Us
Hi Spiritus Via Friends!
We tried our hardest to have this event in person since we know how fruitful our last event was. But due to government restrictions and health department recommendations we are going to be safe and have it online.
——————————————————————————
Join us as we have Fr. Seamus speak to us on the lives of unique saints, young saints who lived in the last hundred years that are all younger than 25 years of age.
By living ordinary lives with heroic faith and love they have found sanctity. May their concrete example of life in its ordinariness inspire all of us to do the same.
Let us allow their stories to remind us holiness does not require that we do extraordinary things but that we do ordinary things with extraordinary love.
Talk // Discussion // Prayer & Music
We kindly ask that you register ahead of the date:
https://us02web.zoom.us/meeting/register/tZcvf-uopzgqH9JXgDKscY26SxMzRHQiIU7x?fbclid=IwAR2M8RML_FPjOcqCljgLMFs-yYwoUYyS9z28gteVswaDB0TklkQcIacvYlA
Once you have registered you will automatically receive a link to the Spiritus Via Online meeting. If you do not, please check your email for the confirmation and link.
Bring a friend… or two. See you there!