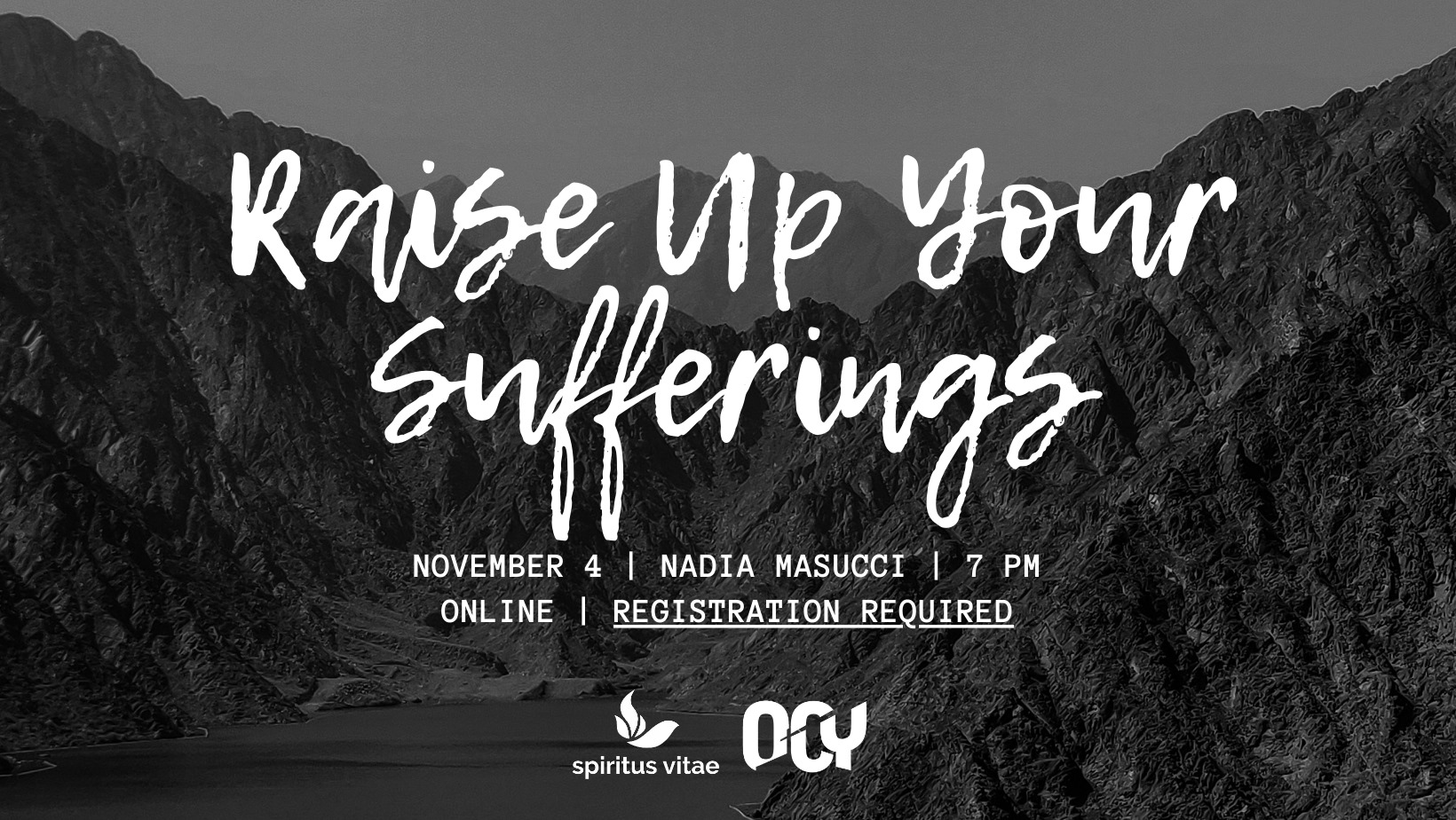 Raise Up Your Sufferings
Join us for a prayerful night with Nadia Masucci as she shares her journey through redemptive suffering.
St. John Paul II said, "Christ does not explain in the abstract the reasons for suffering, but before all else he says: "Follow me!". Come! Take part through your suffering in this work of saving the world, a salvation achieved through my suffering! Through my Cross."
Don't forget to invite your friends!
Online Event: https://us02web.zoom.us/meeting/register/tZcof-utqT8oHNzFnBzBunGv_Fkk8IwFMbaB