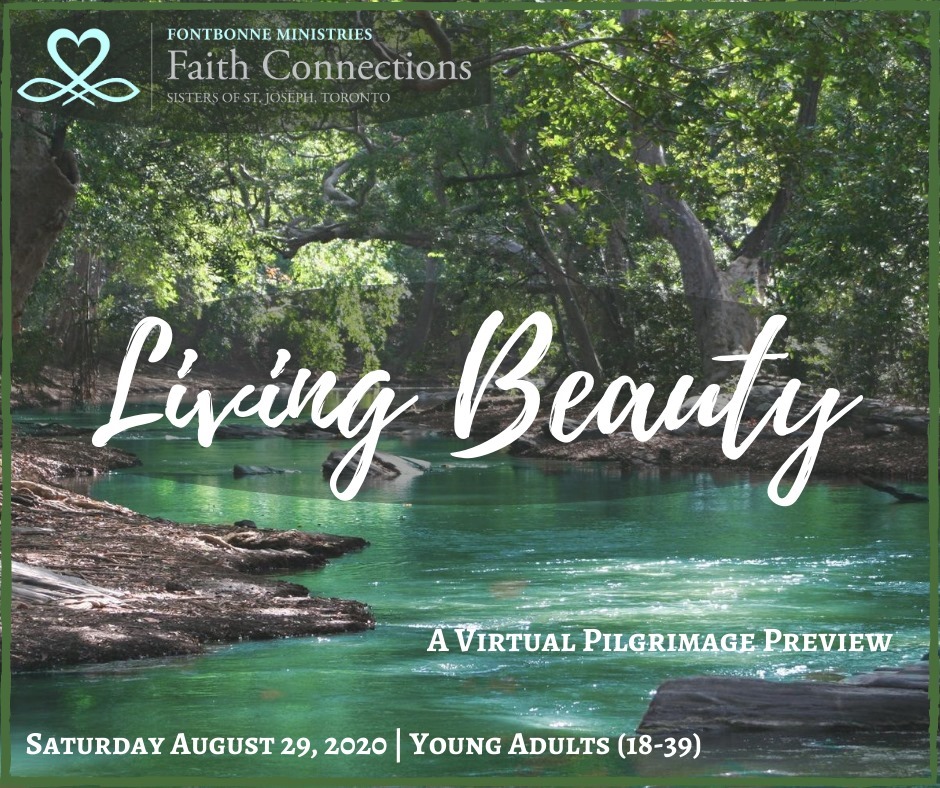 Living Beauty-Virtual Retreat
Join Faith Connections on a virtual journey, looking at Creation Care and Catholicism.
Originally planned as part of our biannual pilgrimages, we were set to travel to the Villa St. Joseph Ecology and Spirituality Centre in Cobourg, ON. We've post-poned that trip until 2021 and, in the meantime, we want to offer you a "sneak peek" as to what the pilgrimage will be like.
Alongside the Congregation of the Sisters of St. Joseph in Canada, we have created a day full of lively conversation, an opportunity for a guided meditation walk, and a closer look at Laudato Si. If you want to do more for the environment, what are some practical steps you could take? Discover: what is the "beauty" we're being called to live? Where do we find it in the world? In ourselves?
This program runs on Saturday, August 29 from 10:00am-4:00pm EST, with a break for lunch. Looking forward to seeing you then.
All registered participants will receive additional information closer to the event date about prayerful preparations and other details.
This virtual program is FREE of charge. Donations to Fontbonne Ministries welcome to support our ongoing programs and community outreach.
A Young Adult (18-39) Event.
For more information:
Facebook event page: https://www.facebook.com/events/299370237966924/
SIGN UP ON EVENTBRITE: https://www.eventbrite.ca/e/living-beauty-a-virtual-pilgrimage-preview-tickets-116271764979?aff=ebdssbeac