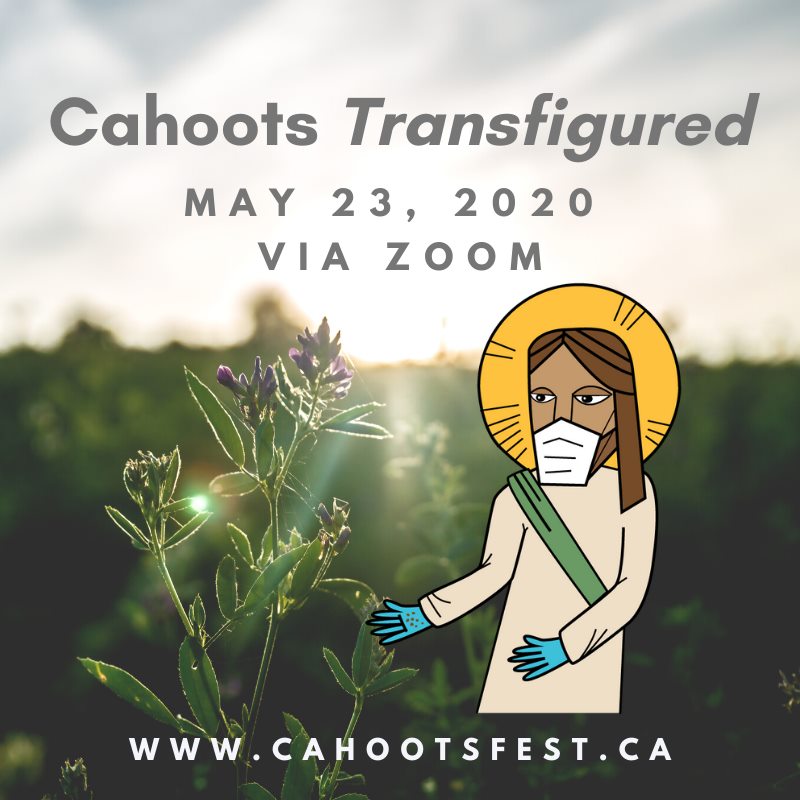 Cahoots Festival-ONLINE!
The Seventh annual Cahoots festival GOES ONLINE! We are bringing together social justice, social gospel, and social time in a skill-share environment where we learn from one another how to build the world that we dream of – a world of fairness, kindness, anti-capitalist and anti-racist communities with space for everyone to be authentically themselves!
Cahoots aims to be an anti-racist, decolonizing, ability-informed, feminist, all-ages-friendly, LGBTQ2IA inclusive, empowering and uplifting space.
We are really intrigued about going online this year! It'll be an interesting and fun time!
Please plan to join us from 10am on Saturday, May 23rd until 2:30pm that night. And then, virtually swing back on by at 7:00pm for an all-ages virtual dance par-tay!
Registration will be happening very soon! So, stay tuned and contact cahoots@scmcanada.org to ask questions, to join a committee, to ask for a poster, or to share your ideas.
https://www.facebook.com/events/436174950326913/