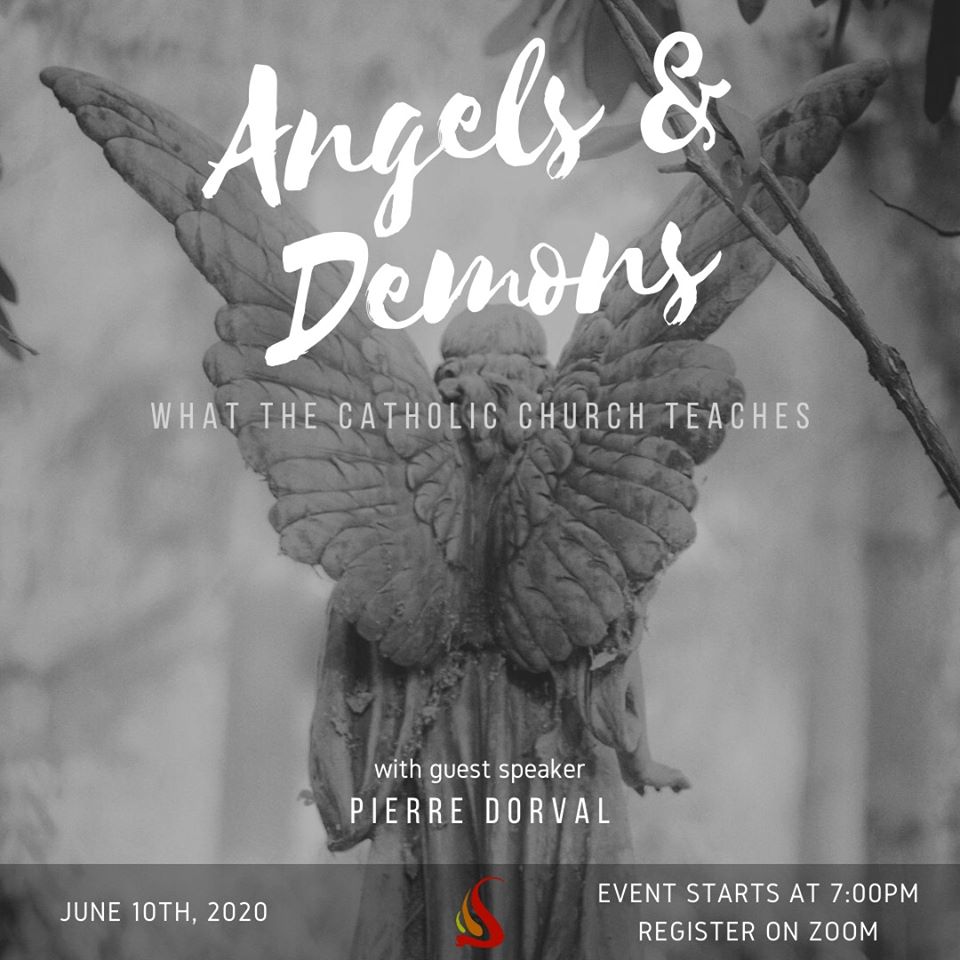 Angels and Demons
Spiritus Via is back, for another online edition!
We kindly ask that you register for the night beforehand here:
https://us02web.zoom.us/meeting/register/tZYkdeGopz0rGNz-DzijREacvaTyS-XRoQK-
Once you have registered you will automatically receive a link to the Spiritus Via Online meeting. If you do not, please check your email for the confirmation and link.
See you there. Don't forget to invite your friends!
———————————————————————–
Who or what are the angels?
How powerful are angels and demons?
How can I protect myself from demonic temptation and possession?
What are the guardian angels, and how can I build a relationship with mine?
Join us as Pierre Dorval, Youth Minister of St. Barnabas, speaks on the topic of Angels and Demons – what the Catholic Church teaches.
Come learn how to better understand and grow in relationship with the angels and how to avoid the traps and lies of those angels who fell and disobeyed God — the demons.
Talk // Discussion // Q&A // Prayer
Do you have any questions for our speaker?
Now is your chance. Get your questions in! https://forms.gle/YqqYUsokRZfGeHRS7
Download and share posters: https://bit.ly/SV-June
Facebook event page: https://www.facebook.com/events/269019944455058/